Hands up those people who have a very large cat tree and cannot move it. I am here raising my hand. I bought a beautiful solid wood cat tree a few years ago which took me ages to put together and is now in front of a window. But, it is so heavy that I cannot move it around and I really don't want to take it apart again as I've probably screwed it up so tightly that I would not be able to. So, the first thing I noticed about the Cat Ladder now being shown on Kickstarter was that it could be folded up really easily for easy storage – and that it was light to move.

Now being able to put away the cat furniture might not be needed for everyone but if you live in a smaller space, or you have guests staying or even if you want to rearrange and redecorate your house or apartment then moving around the cat furniture is very useful.
The Cat Ladder is exactly what it says it is – it's a ladder for cats. Sounds simple. However, it comes in a variety of sizes and a variety of finishes and has really been thoughtfully designed for both cat and you.
This latest Cat Ladder is made from Baltic Birch which is a strong wood that has been used by European cabinet makers for decades. It gives a clean look and can be stained and also manufactured quickly.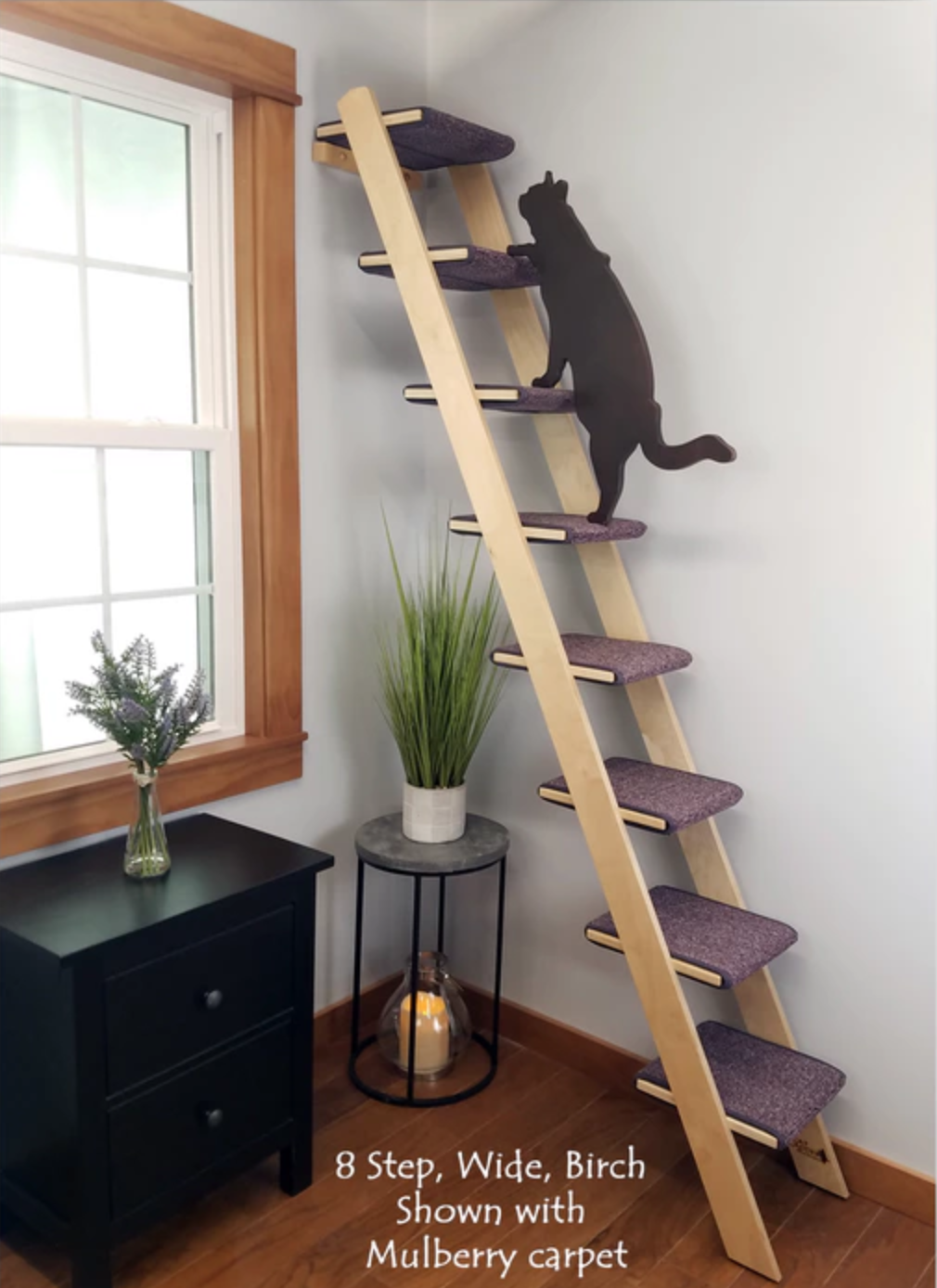 Features
Cat Ladders come in a variety of sizes – from 3 steps up to a whopping 8 steps which is perfect for the cat that loves getting up high. It is extremely stable and is angled and stepped for easy climbing. You can also fit it to your wall if you want. So if your cat loves looking out of the window but it is slightly too high to jump then just place the ladder against the window and they can climb up. Or if they have a preferred hideaway spot high up then you can use the Cat Ladder to let them easily get to this spot. (One of my previous cats always loved getting up on top of the kitchen wall cabinets and I absolutely hated it when she had to jump down as I always thought she would fall).
[one_half_first]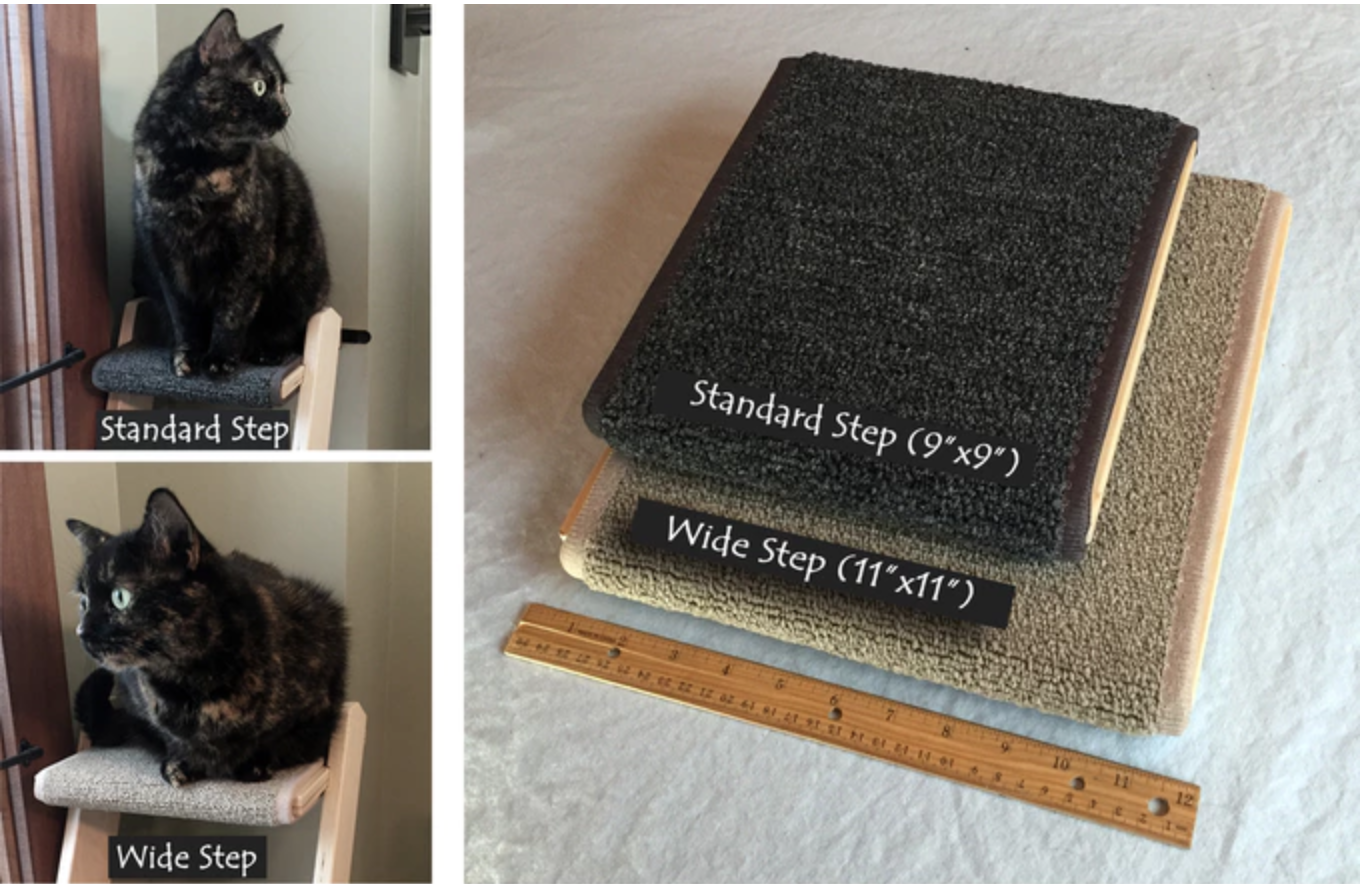 [/one_half_first][one_half_last]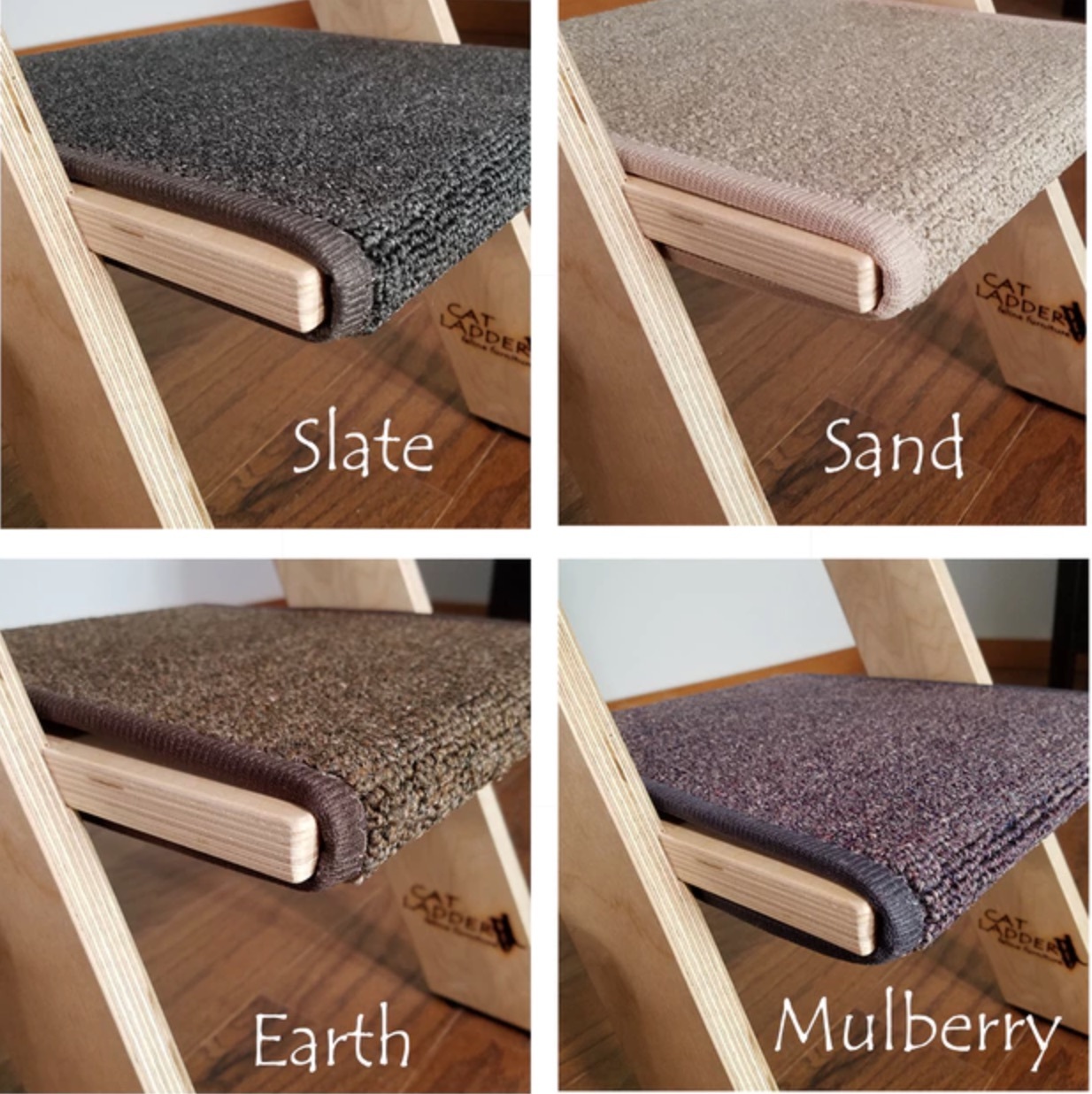 [/one_half_last]
The steps for the ladder come in two sizes a 9 inch by 9 inch standard step and a wider step at 11 by 11 inches. Both step sizes are available in the Kickstarter campaign. Each step is also covered with a sturdy and strong carpet pad which can be easily removed for easy cleaning. The carpet pads also come in 4 different colors so you can match in with your decor.
So your cat can now climb and scratch as they are naturally inclined to do.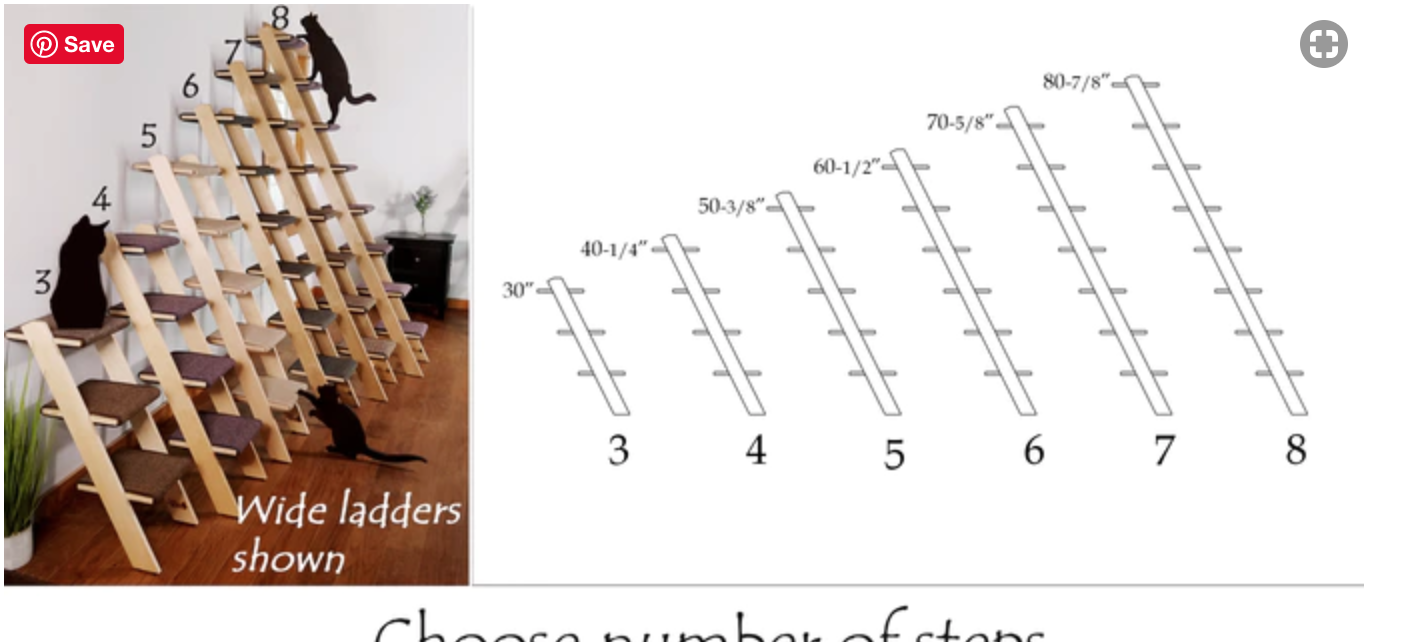 Putting together the cat ladder is very simple and can be done in less than 10 minutes. And then it can just be moved around from place to place or folded away when you have guests. Moving it around means that you can give your kitty a new outlook every once in a while which means your cat remains active and happy.
The Kickstarter campaign is offering backers a 15% discount on the usual cost of a Cat Ladder – plus as an added bonus they are also covering the shipping charges. So if you have seen a Cat Ladder in the past and wanted to get one now might be the perfect time to make use of that bonus discount.