The Kong Wooden Cat Toy – a Great Refillable Cat Toy?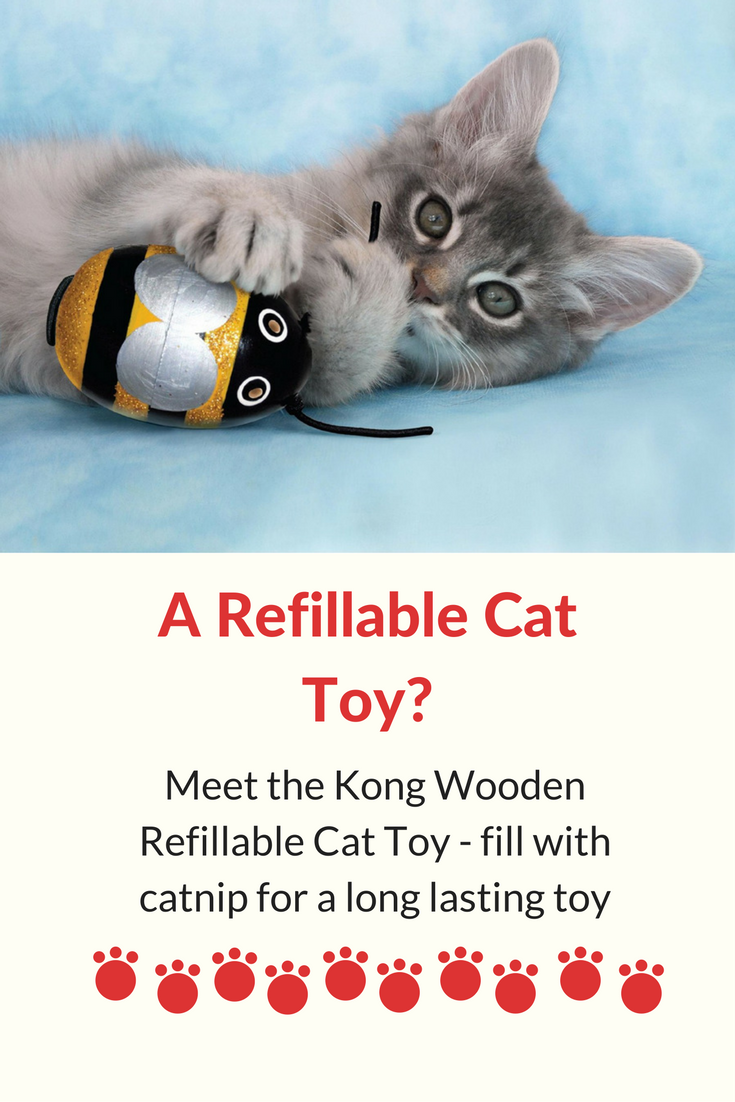 Product Review: Kong Wooden Refillable Cat Toy
Supplied by: Amazon
My new kitten (Callie) loves toys which make a noise – the louder the better. And Dyson has joined in with this. As my apartment has hardwood floors plastic and wooden cat toys are their number one choice. Therefore, when I saw the Kong wooden refillable cat toy I decided to get one.
Unlike plush toys or even my other old staple, the crinkly ball, these are made completely from wood. As it is a Kong product I was also expecting a good quality product.
Kong are very well known in the dog and cat toy world. Many dogs have a Kong toy and my Kong wubba has been much drooled upon (yeuch) by my cats in the past.
Refillable Cat Toy?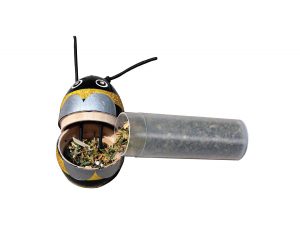 Being a refillable cat toy was one of the main plus points for this toy. How many times do you buy a cat toy which is filled with catnip and after a while the catnip loses its potency and the cats lose interest in the toy?
In this case the toy can be prised open and refilled with your cat's favorite catnip. So it should be longer lasting and good value for money.
The other nice thing about this toy was that it is cute! Oh yes, it is very very cute. (well at least I think so).
The Kong wooden refillable cat toy comes in three designs all of which are handpainted and have some glitter paintwork:
A yellow and black striped bee
A black and red ladybird (probably my favorite look)
Blue and pink butterfly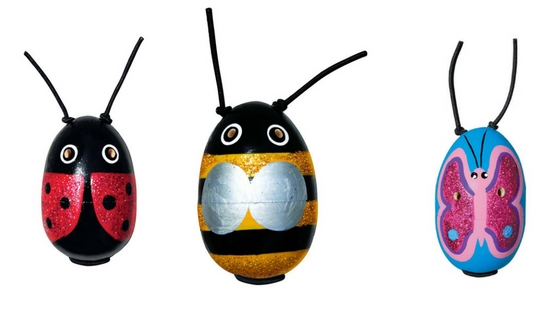 I had to get the ladybird as I have a bit of an aversion to bees (sorry bees I know you are useful but I am allergic).
Playability
This refillable cat toy is nicely made and nicely painted. I actually thought it was so cute that I did not want to give it to my cats to play with for a while.
However, once I did hand it over they had lots of fun batting it as hard as they could throughout the apartment. Now a wooden toy being batted around a wooden floor does make a bit of a noise – especially when it hits the skirting boards. But, my cats love that noise – and who am I to deny them something they enjoy.
On a carpeted floor it is going to make a lot less noise but it will roll well. And it looks a lot more interesting than a plastic ball. I do though wish they did not play with it at 3am.
Opening it up to refill with catnip was very simple. You just then pour enough catnip in to fill the compartment. It does, though, come with catnip initially so you do not need to buy anything else to get your cat up and playing with this.
Overall, we are happy with the Kong wooden refillable cat toy and I might also get the butterfly version as well (but not the bee one).
Interested in purchasing the Kong wooden refillable cat toy then click here to buy from Amazon.
See below for catnip supplies: