When I see the term 'award-winning' when it comes to cat litter boxes I always wonder if cats could choose award winners then would they choose this box. So when I saw that the Pidan Igloo cat litter box had won the prestigious Red Dot design award in 2016 I was a little sceptical about how good it actually would be. After all, winning a design award is great but a litter box really does need to do one job well – letting your cat go to the toilet without causing them discomfort.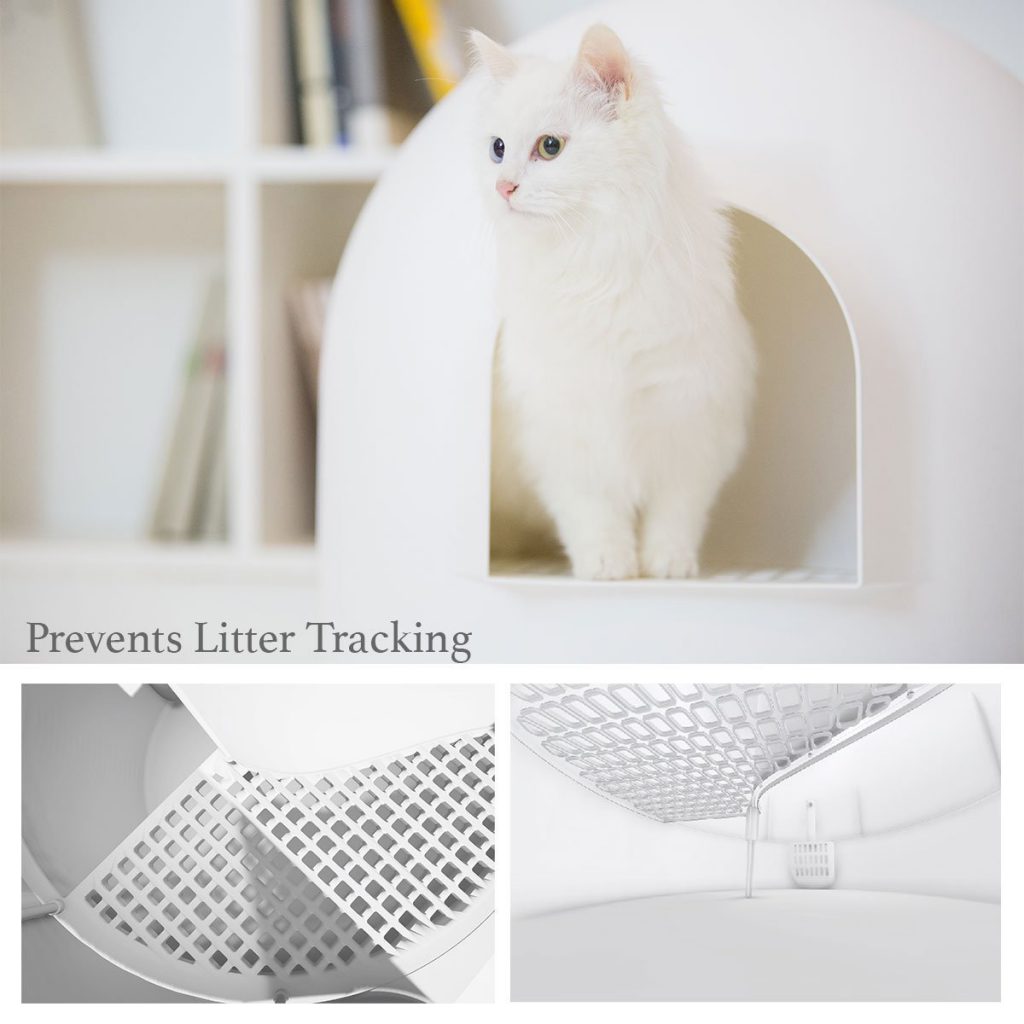 Pidan Igloo Design
While the Pidan Igloo won a design award then let's start with that in this review. And then we can get down to the nitty-gritty of if it actually works. Okay, it looks like an Eskimo igloo with a lovely curved dome and curved entrance which also has a corridor. Design wise it does look rather beautiful – if you can say that a cat litter box looks beautiful. As it has this lovely igloo design then there are no sharp corners or edges and it is all in one color.
I really like the minimalistic design and looking at the white version of this litter box I can see that it would look great in any modern home. Furthermore, it really does not look like a litter box – so you can hide it in plain sight. Place this in your house and visitors will really not realise that this is the kitty's toilet area. Apart from white, it does also come in a baby pink or baby blue colors. A very different proposition from the usual beige, black or grey litter boxes.
Catability
So will your cat like this litter box? Well, it is easy to access as this is a front entry litter box. Plus there is actually plenty of room in the litter box area. And due to the domed shape, there will be plenty of room to move around so kitty will not feel cramped.
Plus due to the design, your kitty will be able to do its' business in complete privacy.
[one_half_first]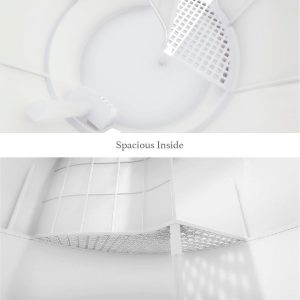 [/one_half_first]
[one_half_last]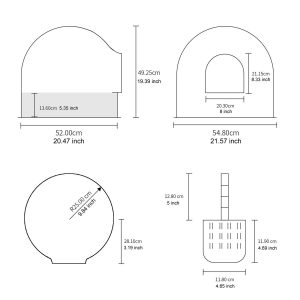 [/one_half_last]
Due to the moulded design, this litter box also works well for those cats who just happen to spray urine. Though it will hit the walls of the dome it will not make a nasty puddle on your floor. And as kitty has to walk down a corridor to get to the actual litter area there will also be no issues with them accidentally putting their bottom outside the litter box when they go to the toilet.
Having this igloo corridor is also great as it stops other unwanted visitors from eating the cat litter – such as dogs and small children. So this keeps the entire family safe.
Cleaning
Cleaning is actually really simple and easy with the Pidan Studios Igloo. Just lift off the lid and any deposits can easily be scooped out using the ergonomic scoop that hangs inside the box. This scoop is designed especially for the curved shape of this litter box, so it will clean up any mess easily.
As there are no corners or hard to reach area it is also very easy to quickly wipe down the lid area. Which is a great help if you have a cat that sprays urine. And also the box is made from a Food Contact Grade Polypropylene (PP) which has been enhanced with IONPURE, an innovative antimicrobial technology from Japan.
[one_half_first]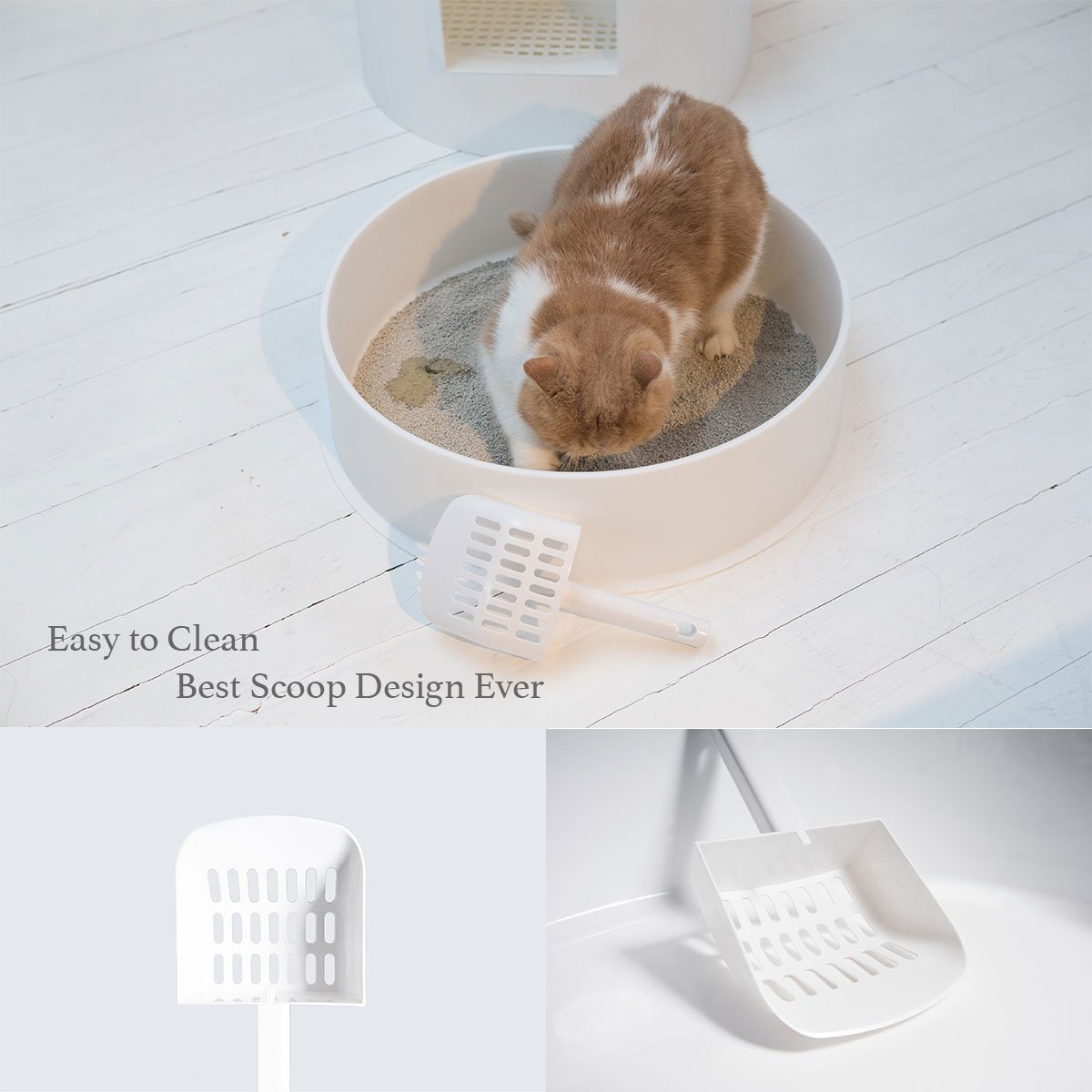 [/one_half_first]
[one_half_last]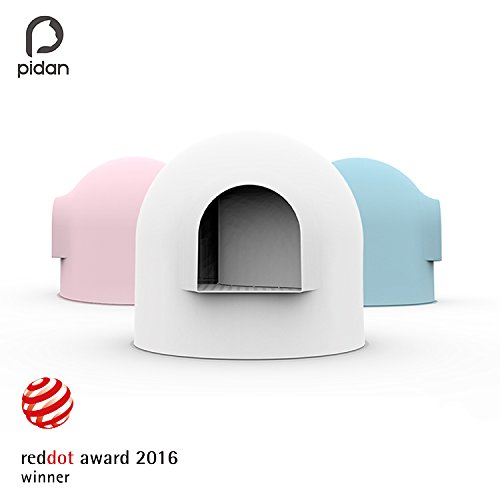 [/one_half_last]
And apart from all of that this litter box will help cut down on your cat tracking litter throughout the house. Litter being scattered everywhere after a cat has been in the litter box is probably my least favorite thing about being owned by a cat. But the Pidan Igloo has come up with quite an innovative answer to this issue. The corridor that the cat has to travel down to get into the litter box is actually a grid floor. Therefore, after your cat has done their business instead of immediately jumping back out through the entrance and then scattering litter everywhere, they now have to travel back through the tunnel corridor. Thus, any litter stuck to their paws will come off in the grid and fall back into the litter box. This is a massive paws up for that idea.
Conclusion
If you want a litter box that can be hidden in plain sight then the Pidan Igloo could be perfect for you. It doesn't look like a litter box and unlike a top entry litter box, it can be used by older and arthritic cats.
Pros
Very smart, modern design that does not look like a litter box
Cuts down litter tracking
Easy to clean (and comes with an ergonomic scoop)
Plenty of room for even a chubby cat
Can be used by cats of all ages
Keeps dogs out of the litter box
Cons
The lid can be a little awkward to lift (it needs a nicely hidden handle)
The Pidan Igloo cat litter box comes with a 30-day money back guarantee.
[thrive_link color='red' link='http://amzn.to/2yFyxuf' target='_blank' size='big' align='aligncenter']Buy the Pidan Igloo from Amazon now[/thrive_link]