I have been expanding out my cat bed collection recently and love these really super cute and cuddly marshmallow cat beds available from Meowsers on Etsy. These beds are super soft and squidgy (and squishy as well) and can be very calming for many cats.
We all know what cats are like though. You buy a brand new pet bed but your cat prefers the box the bed comes in or prefers the floor, sofa, human bed or any other surface. However, these marshmallow beds are so fluffy and comfortable that my cat loves hers. I actually know when she climbs into it as I immediately hear loud purring and it is the purring noise that she makes when she is kneading with her paws. This bed always makes my cat purr and start kneading as if she is making biscuits.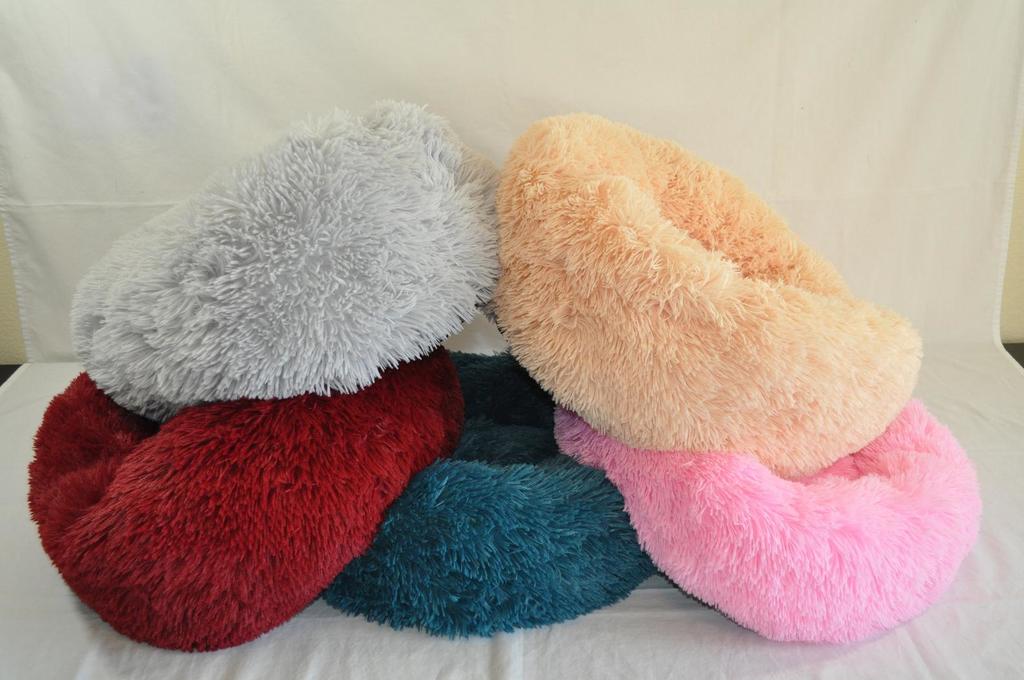 These beds have highish walls and your cat just sinks in to it. The shape kind of moulds to your cats body which gives a sense of security. I especially think that this sort of bed is fab for when you have a new kitten. It gives a new kitten a sense of comfort as they have probably left their mother and littermates plus gives them their own space so they can decompress.
Meowsers supplies these beds either rolled up or shrink wrapped and shipping is currently free within the US. They do also ship to other countries for a delivery charge.
The marshmallow cat bed is made from a soft eyelash fabric with a poly filled centre and it has a non slip bottom. The size is 50cm wide and it is available in some really nice colors to suit your decor such as:
You can buy a Meowsers Marshmallow bed from Etsy.