The Cheerble Board Game Kickstarter campaign currently ends on the 7th June 2020 and they are completely funded so now is the time to add your support and get some fab discounts on this interactive toy. This interactive cat toy is designed to keep your cat happy and cheerful whilst you are at work and cannot play with your feline companions.
As we know cats can get depressed when they are bored and lonely. And like humans, cats love entertainment. Toys give your cat a chance to exercise and to keep their minds active whilst also allowing them to use their hunting skills. The Cheerble company have therefore come out with an ideal solution by creating a toy that will provide endless hours of play whilst you are away.
About Cheerble
Cheerble have previously run two very successful Kickstarter campaigns for their Wicked Bones (for dogs) and their Wicked Balls products. Their current campaign for the Cheerble board game was actually 100 percent funded within one hour of launch.
This new 3-in-1 interactive toy was designed after feedback from previous backers and allows your cat to play, exercise, scratch and nap. As COO of Cheerble, Hannah Huang stated,
[pullquote align="normal"]"The story behind this toy started with making a simple ball for my cat, After turning it into a smart bundle of joy, we developed a whole game, hoping to deliver happiness to thousands of smart and playful cats."  [/pullquote]
How It All Works
The Cheerble ball is simple to get started. Just push the button on the ball to change it your your cat's energy level and you are away to go! Let your kitty try a slow and gently roll to get started or challenge their hunting skills with a more active setting which even the most athletic feline will have a hard time catching.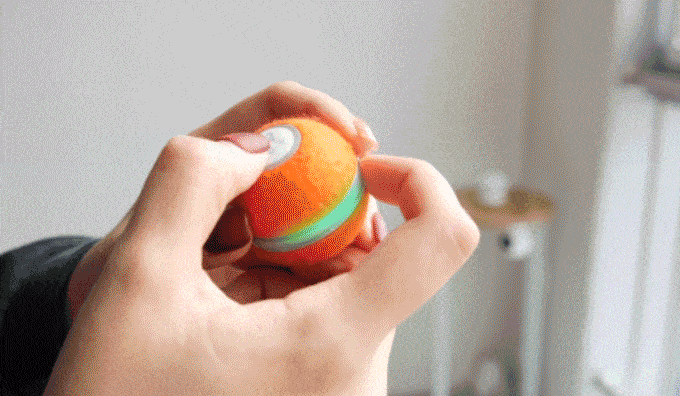 The ball itself is extremely smart. It is not controlled by any app and can even escape obstacles by bouncing away from any tight spot. It is also intelligent enough so that it stops every 10 minutes to give your cat a 30 minute rest before starting up again.
The ball can be used on its own and just put down on any floor. However, to give your cat even more play options it can be used with the playboard. This has a set of holes and a fun wand with a ball on the end as well as a scratchpad. Just pop the ball inside the playboard and your cat will chase the jumping ball through the maze of holes.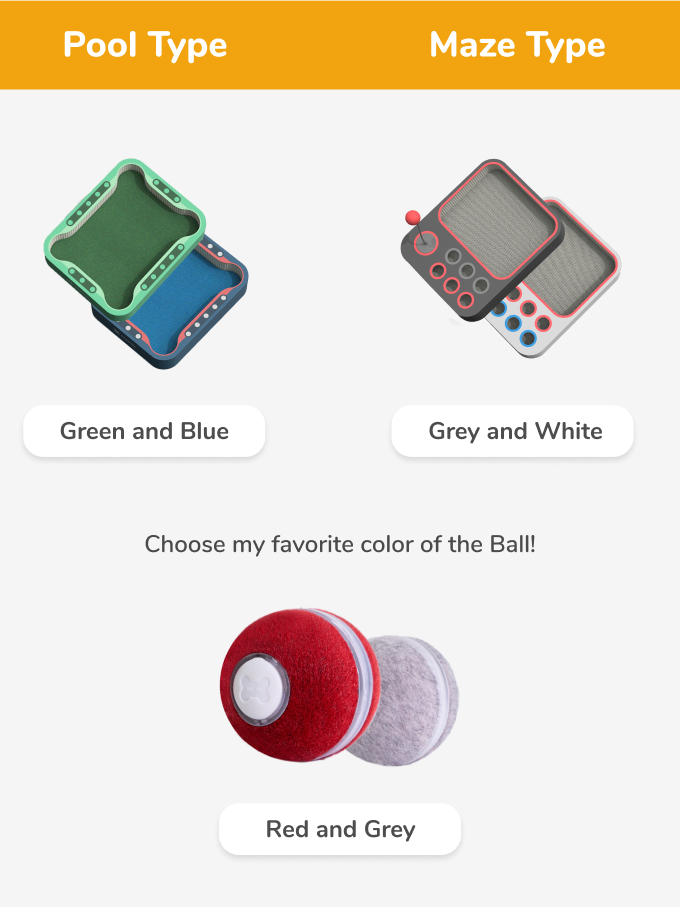 Currently the Kickstarter campaign is offering a 35% discount on a single Cheerble ball with a greater discount if you want two balls. And there is a 40% discount for the Cheerble Board Game itself which comes with the playboard and a Cheerble ball. You also get a choice of playboard between the Maze and the Billiards type boards. To look at all the rewards on offer then check out the Cheerble Kickstarter Campaign page.