My best friend's wife has just had their first baby, so I have been trying to find them something cute but useful as a present. I, therefore, thought this feline print diaper bag from Max Wilder would be a great gift – even though my friends are dog people and not cats.
I'm hoping that this cute cat print though will kind of entice them to like cats even more. But my thought was that this was perfect when they are out for the day with baby. Even though it is a diaper bag, it doesn't look like a diaper bag as it is so cute and stylish. Plus it looks easy to carry and it has plenty of space inside it.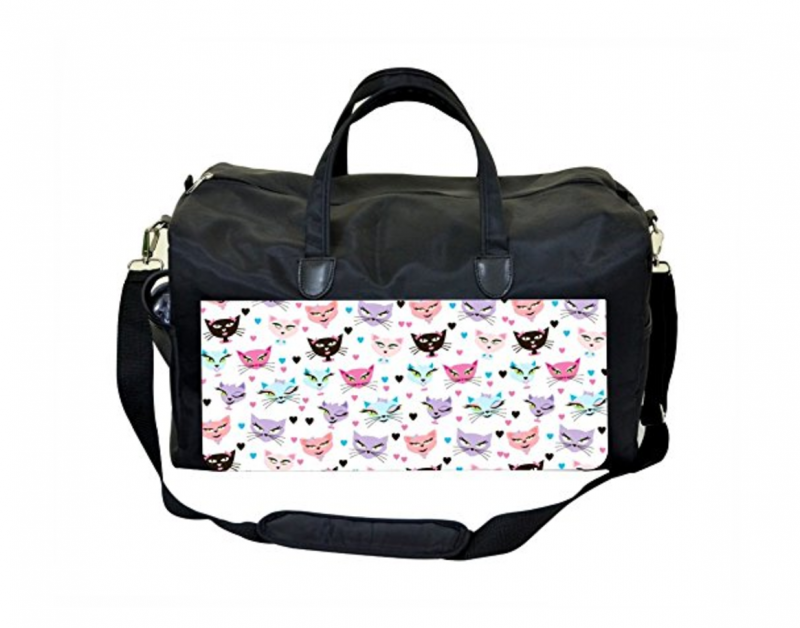 Feline Print Diaper Bag
So lets take a closer look at this cute cat print diaper bag. Firstly, this is a high-quality black duffel style bag and there is plenty of room and pockets inside to keep everything separated. This is especially handy on a day out – you really don't need to be carrying masses of bags when one will do.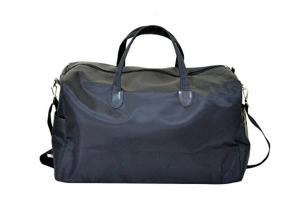 You have one large pocket which is zippered and this contains smaller pockets as well for better organisation. This duffel bag also has two side pockets which are perfect for bottles. There is also another front pocket which closes with a flap. This flap then has a really pretty cat print on it containing lots of vibrant colored kitty heads.
Overall the diaper bag measures 12 inches by 20 inches and expands outwards to about 10 inches. So you should have plenty of room for diapers, water bottles, wallet and other bits and pieces for a day out. Carrying is easy as it has two carrying handles and an extra sling crossover strap which measures 34 inches. This allows you to easily carry the bag comfortably and securely.
Overall this is a very cute diaper bag with a really vibrant feline print. You can also use this as a general day to day duffel bag.