Now we're at the end of the year, here at Cool Stuff For Cats we've been looking back over the last year and seeing what people loved to buy. We brought you some really cool products for your cats and you this year but some old favorites also make the list. So read on to find out what the best selling cat products 2017 were.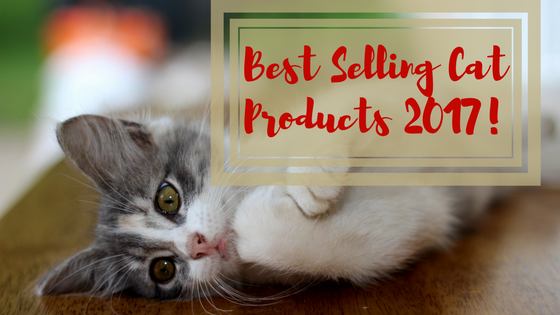 Catit Senses Super Circuit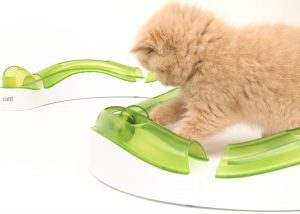 The Catit senses products are always a lot of fun and actually made our best selling list last year as well. The Catit Senses range can actually all fit together to form one giant activity center and at its heart is the super circuit. Starting with just one pack you can create a fun activity for your cats but start adding two or more packs and you can make all sorts of different circuit combinations. To be honest on occasion it seems that humans get more fun out of creating new circuit ideas.
You can either make a complete filled in circuit and watch you cat hit balls round and round. Or turn the Super Circuit into a wave and your cat can run from one end of the room to the other. It is great for keeping your cat fit and healthy and giving them some enrichment. Take a look at our full rundown of the super circuit here.
CatIt Flower Fountain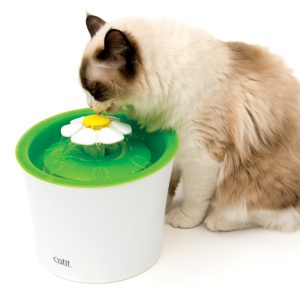 Another popular product from the Catit range this year was the Flower fountain. Cat water fountains have been growing in popularity over the last few years as we strive to give our cats the best possible healthy life. Cat water fountains help in this as they supply our pets with cool, fresh water at all times which encourages them to drink.
The Catit Flower Fountain is quirky and unusual and makes a fun addition to your house. But it also does its job of keeping your cats hydrated. Resembling a large flower pot complete with 'daisy' flower, this has three flow settings so you can set the water flow at your cat's favorite setting. If your cat prefers just bubbling water then you can set the flower fountain accordingly but if your cat loves water that resembles a faucet then you have the opportunity of giving them this setting as well. Take a look at the different settings you can try in our comprehensive review here.
Top Entry Litter Boxes
This year there seemed to be a lot more top entry litter boxes entering the cat product range. Over the last few years litter boxes have been undergoing a bit of a revolution. No longer are you only able to find small litter boxes that may or may not have a cover. Nowadays you can find a good range of automatic cleaning boxes, top entry litter boxes and also a range of cat boxes that resemble furniture.
Top Entry litter boxes seem to be becoming more popular. This may be because they take up less room in your house (especially useful for us who live in smaller houses or apartments) plus there is less likelihood of litter tracking. Most cat households know how easy it is for litter to end up all over the floors and even in rooms far away from the actual litter box (not the best thing to step on with bare feet late at night).
We have looked at a range of top entry litter boxes from the ultra-modern through to new designs and less expensive versions. This year Cool Stuff For Cats saw two top entry litter boxes become our best sellers…
[one_half_first]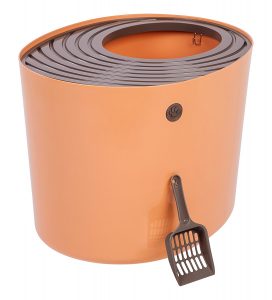 [/one_half_first]
[one_half_last]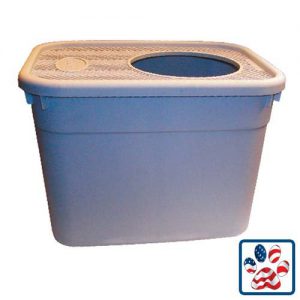 [/one_half_last]
The IRIS Top Entry Litter Box – this had a modern looking design, but was extremely functional and actually does not look like a litter box on first viewing. Therefore, you can place it in your home and no-one will really know that it is a litter box. Since our initial review as well the IRIS now comes in even more smart color combinations including the orange/gray version you can see here. Plus you can now get two lid types (I still like this grooved lid for its aesthetic appearance). We reviewed the IRIS here.
Our second best selling top entry litter box was the Clevercat. This was a larger and roomy top entry litter box whose lid really helped to keep down litter tracking through your house. We liked this as it had a good sized entry hole and was very easy to keep clean. Take a look at our full description here.
Mondo Cat Scratching Post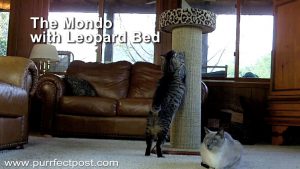 Every cat home needs at least one cat scratching post. By training your cat to use a scratching post regularly then you keep your furniture from becoming a scratching area. Scratching posts are also great for helping your cats stretch out their muscles as they scratch. However, some scratching posts are not really up to the job as they are too low, or too light and get pulled over easily or do not allow your cat to get a full stretch. The Mondo cat scratching post by Purrfect post is completely different.
It is tall and sturdy so it wont be pulled over. Plus it comes in a smart range of wood and fabric finishes so it looks like a smart piece of furniture rather than a tatty post in the corner of the room. It has also been designed by a veterinarian who knows about the needs of cats and is handmade in the US. Take a look at the review and pictures here.
Cooling Pads for Cats
Last summer I decided to look into cooling pads as my ragdoll, Dyson really does hate the heat. Even though I have wooden floors, once the temperature gets a bit too high she really gets grumpy (and a grumpy ragdoll really makes you aware that she is grumpy!). I did buy an air conditioning unit but I also wanted something a bit more comfortable and cooling for her to sit on. Cooling pads seem to have been popular for dogs for some time as you can place them under their bedding or even just let them sit directly on the pad.
These are usually made out of a cooling gel which activates when your pet sits on them. But they are not just for dogs and cats can use them too. With cats though you do need to make sure that they haven't clawed through the material so get a hard wearing cooling pad. We took a look at some of the current cooling pads out there on the market that both dogs and cats can use.
And For Cat Loving Humans…
Cat brooches and pins seemed to be really popular this year. These can make a great present for yourself or as a gift for friends and family who are cat lovers. We especially loved the topaz colored rhinestone cat paw brooch and it seemed our readers did too.
This pretty and cute pin can also be given to dog lovers as well. Some of the pretty cat brooches we found were outlined in this list here. These are all crystal brooches and pins.
And So to 2018
We are looking forward to bringing you more cat products in the next twelve months. This will range from cat trees and scratching posts through to smaller toys. At Cool Stuff for Cats, we are also going to continue to find new design ideas for your home. And we are not going to forget about cat owners as we will bring you a new selection of cat-themed gifts for all cat lovers.
Dyson, Callie and myself thank you for your continued support throughout the year and we hope to see you all in 2018.